With Rick Stack:
The Ongoing Seth Class in New York
---
Class Temporarily Suspended Due to
Covid-19
Location
New York City
SLC Center, 15 West 39th St, 3rd Floor
(b/w 5th & 6th Ave.) NY, NY 10018
Click here to view on Google Maps
Dates & Time
1st and 3rd Tuesday of each month during term
7:00 PM - 9:00 PM, Please Check Schedule
Fee
$25 per class, pay as you go
SIGN UP IS FREE
This class will provide an ongoing framework for the practical application of Seth's teachings on the importance and methods of achieving "higher" states of consciousness, "spiritual" exploration, and communication with our own greater being. It will also address the connection between these higher states of consciousness and the art of creating your own reality, including the elimination of any limiting beliefs that interfere with our energy, growth or fulfillment.
Throughout the body of the Seth Material, Seth discusses a major step in our growth which involves moving out of the "official line of consciousness," the conventional framework of viewing reality. Again and again, Seth encourages us to take the steps that will lead to a new birth of consciousness, a new far more effective and far more expansive mode of operation, that he has alternately described as the "higher intellect," the "spacious mind," an "expansion of identity," an "awakening", the "magical approach," and "spiritualized creaturehood."
"When that point of awareness strikes you fully...a new kind of consciousness is born in you...You feel the birth of intellect and intuition together, in a high intellect, in which you recognize your own superior functioning." - Seth
In this intimate class setting we will explore key areas of the Seth material and support each other in achieving the "awakening" mentioned above. Select Audiotape excerpts of Seth speaking on these topics during Jane Robert's classes, including some never before published, will be integrated into the workshop.
Topics and assigned activities will include:
How to trigger the "higher intellect" and "accelerated states of consciousness"
Using direct links to the wisdom of the inner self
Letting Go - Joining with the spontaneous self.
The inner senses and our capacity for "Direct Comprehension"
Conscious creation - The art of using your unlimited energy and power to create your ideal life...
Reconnecting with your non-physical "entity."
Expanding your concept of identity and becoming a "new, larger" you.
The "magical" approach and the pitfalls of the conventional "rational" approach.
Moving out of the "official line of consciousness" - How to break free from stubborn cultural limiting belief systems.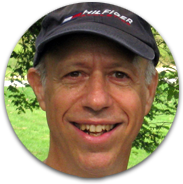 About the Instructor
Rick Stack, Director of The Seth Educational Institute, was a student of Seth & Jane Roberts and personally attended over 100 Seth sessions given in Jane Roberts' classes in Elmira, NY. He is the President of New Awareness Network Inc., SethCenter.com, and publisher/editor of The Seth Audio Collection, The Early Sessions (Books 1-9 of the Seth Material), The Personal Sessions, and other books by Jane Roberts.
Author of "Out Of Body Adventures" (Contemporary Books 1988), he has been teaching workshops on the Seth material, Dreams, Out of Body Experiences and Consciousness Studies throughout the United States and abroad for over 35 years. He has been on the faculty of many schools throughout the United States and has appeared on numerous radio and television shows.
Over a 20 year period Rick worked with Jane's husband Rob Butts on the publication of previously unpublished Seth material. His current projects include being on the board of advisors for The World Peace Festival Berlin, and a global outreach program to educate and introduce people to the Seth material (www.sethlearningcenter.org).
Sign-up below, then come whenever you wish
The Ongoing Seth Class in New York City by Rick Stack is held on the first and third Tuesday of the month, during the Spring and Fall, please check schedule for exact dates. Use this online form to sign up for FREE or call 516-869-9108 (Mon - Fri 9:15 AM - 4:30 PM) to sign up. Each class session is $25, pay at the door as you go.