The 2021 Free Seth Conference has ended. You can still purchase the extended access option for $59.95 and view all of the presenter video recordings.
Click Here for 9 months access to the 2021 Seth Conference
Hi, I'm Rick Stack, President of New Awareness Network, Inc. and The Seth Educational Institute, and I'm proud to announce the 2021 Online Global Seth Conference starting September 20, 2021. We did our first Seth Conference in New York City in 1988, and this will be the 13th Seth conference that we have had the honor of producing. The conference will be in recorded video format and registration is free of charge.
From the viewpoint of Seth's teachings, the global pandemic which started in 2020, along with the other problems that humankind is facing, is a reflection of the great current need for inner spiritual growth. According to Seth:
"Literally, individual mental problems of sufficient severity emerge as social, mass diseases. The environment in which an outbreak occurs points at the political, sociological, and economic conditions that have evolved, causing such disorder. Often such outbreaks take place after ineffective political or social action... Sometimes such epidemics are eventually responsible for the overthrow of governments, the loss of wars... Despair or apathy is a biological "enemy." Social conditions, political states, economic policies, and even religious or philosophical frameworks that foster such mental states, bring about a biological retaliation... The epidemics then serve many purposes—warning that certain conditions will not be tolerated."1
Along with many others, I do indeed feel blessed to have Seth's teachings available, yet, how many people on the planet have been talking about these kind of underlying spiritual causes to the Covid-19 pandemic or other global problems? To me, this is one more indicator that the wisdom contained within the Seth material is much needed in the world today. Our conferences and courses are designed to help people at all levels to increase their understanding of themselves and their universe, connect with their own inner wisdom, maximize their joy, health and fulfillment, and gain a broader spiritual understanding of current global challenges. So, come join us and please support our work by telling your friends about this Seth conference and the Seth books. To register (free) just go to our website at Sethcenter.com.
1 J.Roberts/Seth –The Individual and the Nature of Mass Events (San Rafael, CA, Amber Allen Publishing, 1995) Session 802
PRESENTATIONS
RICK STACK: Awakening, Affirming your Being and the Transformation of the Sinful Self
Rick Stack was a student of Seth & Jane Roberts and personally attended over 100 Seth sessions given in Jane Roberts' classes in Elmira, NY. He is the president of New Awareness Network Inc., The Seth Bookstore (www.sethcenter.com) and publisher/editor of The Seth Audio Collection, The Early Sessions (Books 1-9 of the Seth Material), The Personal Sessions, and other books by Jane Roberts. Author of Out Of Body Adventures (Contemporary Books 1988), he has been teaching workshops on the Seth material, Dreams, Out-of-Body-Experiences and Consciousness Studies throughout the United States and abroad for over 40 years. He has been on the faculty of many schools throughout the United States and has appeared on numerous radio and television shows. His current projects include a global outreach program to educate and introduce people to the Seth material (www. sethlearningcenter.org). He is also the president and executive producer of New York Dinner Theater, a theatrical production company operating in the Northeast U.S. for over 40 years.
DAVE CIELAK: The New Way: Using the Dream State for Abundance, Healing and Fulfillment
David Cielak is a frequent presenter at the US and European conferences of the International Association for the Study of Dreams (IASD). His presentations often focus on Seth's teachings in the area of dreams and his most recent presentation was on Seth, Dreams and Health. Dave has been studying the Seth material since the 1970's when the book Seth Speaks literally fell off a bookstore shelf into his lap. He credits Seth's concepts and dream state practices to helping him achieve success in building large scale social welfare organizations which have helped thousands of disabled and disadvantaged people to obtain and maintain employment. Dave has facilitated and co-led Seth focused dream groups both on line and in person and is the Program Director of New Awareness Network Inc.
DR TIEN-SHENG HSU: Understanding the Spiritual and Psychological Cause of Illness and How to Heal Yourself
Dr. Tien-Sheng Hsu started his career as a family doctor at the Renai Branch of Taipei City Hospital and then decided to study psychiatry in order to gain a deeper understanding of how the human psyche affects the body. He became a psychiatrist at Taipei City Psychiatric Center and then served as the director of the mental health department at Taipei County Hospital. Apart from his background in orthodox medicine, Dr. Hsu has studied holistic health philosophies and consciousness for over 20 years. His combined knowledge and experience has resulted in his unique program for cancer therapy and relapse prevention. Dr. Hsu has been featured as a regular columnist in the United Daily News, Great News, Liberty Times and the medical section of The China Times. He is the author of 13 books, including The Secret to Healing Cancer, and a frequent speaker throughout Taiwan, Hong Kong, mainland China, Malaysia, the U.S. and Canada.
ROBERT WAGGONER: Lucid Dreaming and Accessing Creativity's Source
Robert Waggoner is the author of Lucid Dreaming: Gateway to the Inner Self, and a past President of the International Association for the Study of Dreams (IASD). For the last ten years, he has been co-editor of the online magazine, The Lucid Dream Exchange, the only ongoing publication devoted specifically to lucid dreaming. Robert frequently speaks on lucid dreaming at national and international dream conferences, workshops and college classrooms. Historically experienced lucid dreamers have used lucid dreaming as an expressway to greater self-realization, spiritual wisdom and access to creativity's source. Now, lucid dreamers have begun to explore lucid dreaming's potential to investigate consciousness, the dream state, the psyche, and the use of this special state for emotional healing and even physical healing. Moreover, some lucid dreamers feel that they have encountered another layer of the Self. Robert Waggoner successfully taught himself how to lucid dream in 1975, and since then, has logged more than one thousand lucid dreams. Come and learn how to create a stable lucid dream, so you can explore the beauty, creativity and infinite potential of the subconscious mind.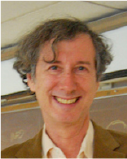 DAVID RIND: Climate Change: The Rational vs The Magical Approach. Two Different Modes of Consciousness
David Rind Ph.D., is a Senior NASA Researcher Emeritus at the Goddard Institute for Space Studies, where he has worked for more than 30 years while also being an adjunct professor at Columbia University. He has more than 300 publications relating to atmospheric dynamics and climate change, is a fellow of the American Geophysical Union, and a recipient of numerous awards, including the 2007 Nobel Peace Prize as one of a group of Lead Authors. He has been involved with Eastern religions and meditation since the 1960s and has been a student of the Seth material since its inception.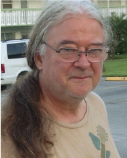 BARRIE GELLIS: Love, The Seth Material and the Full Secret...Connecting the Dots
Barrie Gellis is a former member of Jane Roberts' ESP class (one of the NY boys) and was referred to as "our poet" by Seth in the 10-31-72 class. He has written more than 4,000 poems, including his poetry book Outside is a Secret Key, and his poems have appeared in Sue Watkins' book, Conversations with Seth. He has done various radio interviews as well as presentations at various Seth conferences, is the most active Seth class member on online message boards, and had hosted a bimonthly cyber-Seth chat for 10 years. Barrie has a book coming out in Germany and Switzerland to be called The Seth World View—Questions and Answers, Essays and Poems. He was formerly a high school English teacher for 20 years; and trained as a conflict resolution/peer mediation specialist. He has also produced two public access TV shows for QPTV in Queens, NY. His presentation for this conference will highlight the far-reaching, deep significance of Seth's concept that we are all innately loving, compassionate and good.
IRENE O'GARDEN: Create Your Happy Weight.
Irene O'Garden has been consciously creating a rich multidimensional artistic life since discovering Seth and Jane in 1981 and has maintained her happy weight for several years now. Her critically-acclaimed play Women On Fire, played sold-out houses at Off-Broadway's Cherry Lane. Her new play Little Heart, about artist Corita Kent, premieres in 2022 at The Jewel Theatre. O'Garden won a Pushcart Prize for her lyric essay "Glad to Be Human," included in her new book of essays by that name (Mango, 2020) Harper published her first memoir Fat Girl; Mango published her second, Risking the Rapids: How My Wilderness Journey Healed My Childhood. She's published poetry, essays and children's books as well, while living and travelling joyfully for over 40 years with her husband writer John Pielmeier.
GLEN PAYNE: Latest Scientific Validation of the Seth Material
Glen Payne initially studied in the fields of biochemistry and microbiology, moving on to a 25-year career in Information Technology. He is a student of quantum physics and theories of consciousness as well as a certified teacher of Transcendental Meditation. Glen has been researching the Seth material since 1975 and has a particular interest in how leading-edge scientific theories are corroborating Seth's explanation of the cosmos.
EJAY JAMB: Impulses—Divine Guidance from Within
Ejay Jamb is a woman of many talents. Her varied career has included being a librarian, an accounts manager, a writer, a poet and a teacher of martial arts, yoga and vegetarian cooking. She is also the creator and online administrator for Seth Network Australia. Being a humorist, she sees the funny side of life and laughingly describes herself as irreverent. Ejay is committed to supporting Seth readers make sense of what is often considered "dense" information.
MO CHEN: The Magical Approach — How I Healed Myself
Mo Chen is the founder of the non-profit organization - Seth Education Foundation (Europe). She cured herself from cervical intraepithelial neoplasia (CIN 3) within a half a year after studying Seth's books and the books of Dr. Tien-Sheng Hsu and several weeks of retreat in Seth Village, Taiwan. She feels that Seth's teachings not only helped her to cure herself, but also to change her life completely (for the better).
Course Registration
The 2021 Free Seth Conference has ended. You can still purchase the extended access option for $59.95 and view all of the presenter video recordings.